Nick Costides
Board Director | Advisor | Investor
C-Level Advisory
Nick currently serves as a Board Director and Senior Advisor to companies and investors.
Rising through the ranks over a 29 year career that spanned continents and lines of business to become UPS President of Information Technology, Nick is globally recognized for leading the development of multiple technology innovations that have disrupted and transformed the supply chain logistics and transportation industry.
Nick led the development of the logistics technology platform that powered the Beijing Olympics and the technology architecture for the world's largest automated package sortation facility. The innovations and technology platforms developed by Nick and his teams help to power e-commerce and international trade, while enabling the world's most complex supply chains.
During his tenure with UPS, Nick led the company's Digital Transformation program, was a member of the company's Venture Investment Board, Information Security and Data Privacy Council, and Technology Governance Committee. Nick and his teams have been recognized by the industry for their accomplishments including but not limited to Computerworld Premier 100 IT Leader, InformationWeek Elite 100, and Red Hat Innovator of the Year. He also has secured several patents that support UPS' intellectual property.
Nick has over 20 years of global M&A and venture experience supporting due diligence, divestitures, joint ventures, and post-merger integration for transactions ranging from $5mil to $10bil.
With a passion to serve the community, Nick currently serves as a member of the Board of Directors for Points of Light, is on the Board of Directors for the Technology Association of Georgia, serves on the Advisory Council for ToolBank USA, serves on the Board of Advisors for the Conrad Foundation, is a member of the Atlanta Technology Professionals Executive Advisory Board, and serves on the Board of Advisors for Hands on Atlanta. He previously served as technology advisor to United Way Worldwide.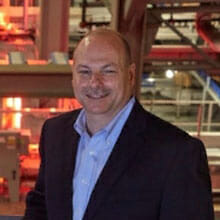 Get Involved & Light the Way