Corporate Services & Solutions
Custom solutions to help you effectively engage employees and the community.
Custom Solutions to Meet Your Needs
No matter where you are on your journey, we can help you develop corporate social responsibility programs that boost employee pride and engagement, support leadership development, drive brand loyalty and improve the communities where your employees work and live. From employee activation to consulting to custom programming, we're here to make your ideas a reality.
Points of Light understands the intricacies of corporate social good. From balancing your company's causes, to employee engagement, to needs of the community, we can help you do well and do good.
Employee Activation
Our employee activation services help simplify your role in volunteer management. With a flexible framework of volunteer programs, projects are developed in alignment with your company's strategic objectives yet tailored to fit specific markets and community needs. We prepare, coordinate and execute all aspects of your planned projects. All your team has to do is show up, volunteer and have fun!
In partnership with our Points of Light Global Network members, we manage the identification and recruitment of other nonprofits across multiple domestic and international markets that can use the volunteer support of your employees.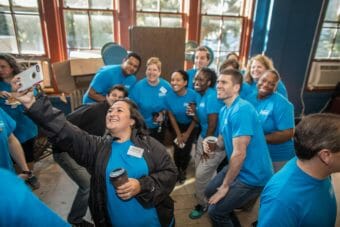 We coordinate all logistics for "done in a day" and on-going volunteer projects, including project planning, site inspection, acquisition of supplies, and on-site volunteer orientation and leadership.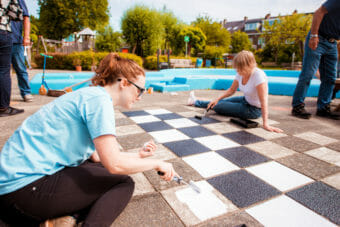 We track employee volunteer hours, and develop customized tools for evaluations and reporting.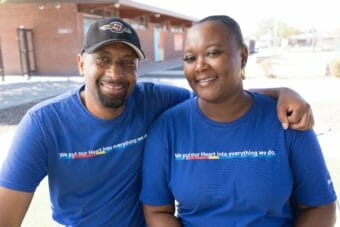 We provide communication and public relations support as needed.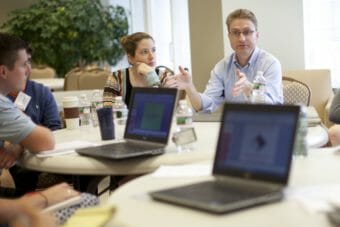 Consulting Services
For small and large businesses across industries, we provide flexible consulting services to build or enhance your global employee volunteer programs. We provide custom trainings, recognition strategies, measurement strategies and assistance in building from-scratch programming. We offer decades of practical experience in designing solutions at a global scale, and our flexible approach can be tailored to meet your specific needs.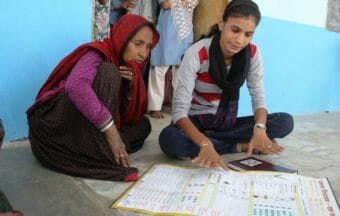 Program Assessment
• Visioning and planning sessions with key staff
• Environmental scans
• Focus groups
• Employee and nonprofit partner surveys
• Final analysis of gathered data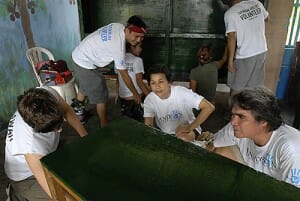 Program Design
• Incentives and recognition programs
• Measurement approaches
• Developing policies, procedures and toolkits
• Issue-area alignment
• Volunteer leadership strategy
• Employee engagement strategies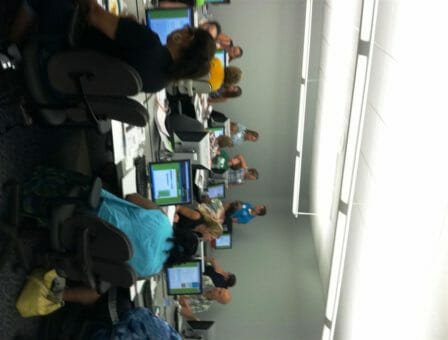 Training & Operations
• Dedicated staff/outsourcing as needed to supplement your operations
• Online and in-person trainings for volunteer leaders or employee volunteer program managers
Join Us on CECE
Points of Light's Community for Employee Civic Engagement – or CECE – is an online community to help businesses large or small engage their employees in action in and for their communities. CECE offers you a place to find answers and connect with peers.

Company Highlight
HP: CUSTOM MEASUREMENT AND PROCEDURE STRATEGY
Points of Light provided consulting services to support HP in the development of measurement strategies, procedures and practices for its employee volunteer program. Our services helped HP not only provide its team with better data to manage the program more efficiently, but also helped generate greater impact on the business and the community, resulting in a world-class strategic employee volunteer program. Company Highlight
GE: AN ACCLAIMED TWO-DAY TRAINING PROGRAM
Points of Light developed a two-day experiential volunteer leader training program for GE. The acclaimed program was leveraged as part of the company's annual volunteer training and recognition event, for GE's top volunteer council leaders and CEO Jeff Immelt.

Company Highlight
UBS: CUSTOM TOOLKITS AND EMPLOYEE TRAINING
Points of Light developed a comprehensive employee volunteer toolkit and webinar series to support UBS' Community Engagement Month. The toolkit and trainings were designed to equip employees with the tools and resources needed to manage projects in their local communities.