Meg Moloney
Chief Operating Officer
Points of Light
Meg Moloney is the chief operating officer at Points of Light, where she oversees Points of Light's technology strategy, nonprofit programming and internal operations. She leads Points of Light's programs, including nonprofit capacity building; service recognition; our youth and family division, generationOn; and evaluation and learning. She brings more than 15 years of nonprofit and volunteer sector experience managing programs, operations and technology, both locally and internationally.
Prior to joining Points of Light, Meg served as vice president of membership and volunteers at Girl Scouts of the USA, where she designed and implemented the internal CRM (Salesforce) that provided the first cross-functional view of engagement of local offices, funders and partners. She was also instrumental in launching an integrated Customer Service Desk technology (Salesforce Service Cloud), consolidating numerous disconnected customer care processes and technologies and providing a 360-degree view of customer service for the first time for the 1 million annual customer care requests.
Meg has longstanding, firsthand experience with Points of Light and its network's transformational impact – having served in multiple roles for more than 13 years with Points of Light's largest U.S. affiliate, New York Cares. During her time there, she managed a team of 50 program staff members across six mission-critical departments: education programs, community programs, youth service programs, volunteer relations, service events and disaster recovery. She oversaw the day-to-day program and evaluation operations, developed new program models, spearheaded significant growth in existing programs and oversaw relationships with 1,300 community organizations. She has a profound understanding of the mission and work of Points of Light and its global network – from volunteer mobilization to disaster recovery, from recognition to family volunteerism, and from corporate activation to nonprofit capacity building.
Throughout her career, Meg has been recognized for her ability to leverage powerful narratives and data-driven insights to captivate stakeholders in a way that fosters innovative, ROI-yielding programs that are able to transform any organization's culture. She helps bring organizations' values to life, and has proven herself to be a catalyst of positive change for any organization she leads.
Meg holds a B.A. in political science from Buffalo University, State University of New York, and an MBA from Baruch College, City University of New York. Although a native New Yorker, Meg now resides in Atlanta.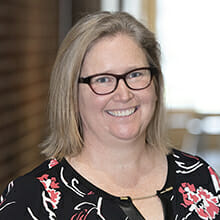 Get Involved & Light the Way